Training seminars and workshops
 Get better outcomes with your clients
Style of Training
Aaron is a highly engaging trainer who mixes research, theory, role play, personal experience and experiential exercises to deliver optimal learning outcomes.  Aaron applies the same principles of feedback to his training and is constantly looking for areas in which training packages can be improved.  This ensures that the training workshop you attend will be carefully designed to ensure your clients get the most benefit.
Agencies
If you are looking for a specific training package designed for your practice or agency, please contact Aaron directly.  Existing training packages can be easily re-worked to suit your agencies' needs, and Aaron is happy to work with you to ensure your staff get the most out of any training offered.
Average of participant feedback during previous year
Engagement

96%

Applicability

92%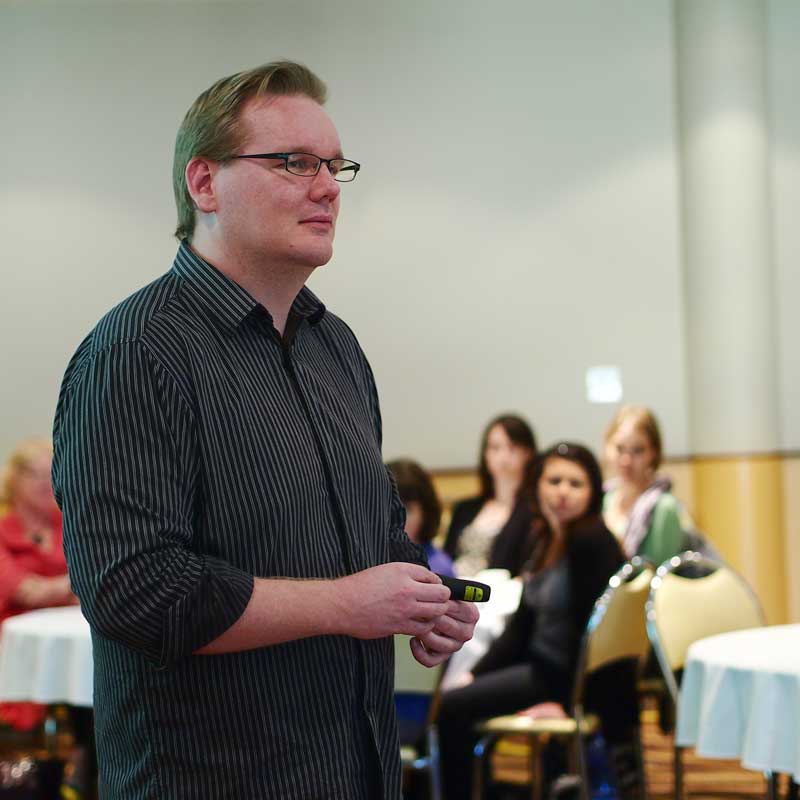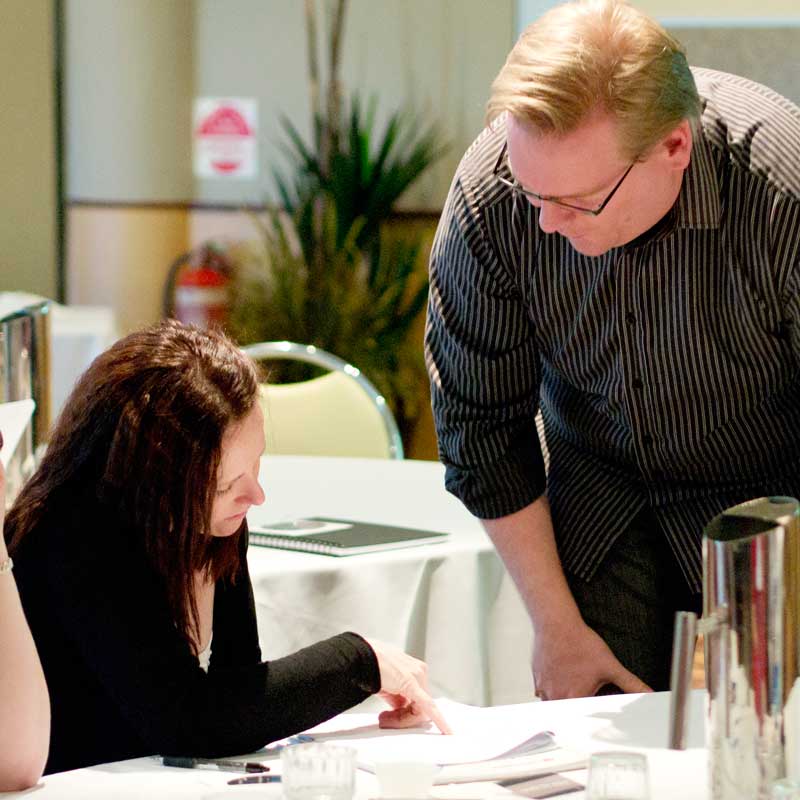 Real world therapy outcomes are worse than they should be
The truth is that some therapists are better than others. Even in well controlled RCTs, some therapists are consistently more effective than their colleagues, while others are consistently less effective.
There are a number of things that will make you an ineffective therapist
High drop-out rates
Insufficient session numbers
Persevering with approaches even when they are not working
Poor therapeutic alliance
Yet all of these factors can be improved using a variety of evidence based techniques
Improving Psychotherapy Outcomes – will teach you a these techniques
Aaron has been applying these strategies to his practice for 9 years and has watched his outcomes improve year on year.  In 2011 he attended a week long train-the-trainer course with Dr Scott Miller in Chicago and is now an accredited trainer with the International Centre for Clinical Excellence (ICCE).  Alongside the work of Miller and colleagues, Aaron has closely followed new developments in this field, and has developed a number of his own strategies based upon available evidence to improve outcomes.
These strategies have been fully implemented in Aaron's private practice; Benchmark Psychology.  All psychologists are consistently performing above real world effectiveness standards.
This year, make becoming a better therapist your learning goal.
This workshop will include pre-readings, and well as post workshop activities to meet the requirements of "Active PD" for psychologists.
Click on one of the training days below to register