Dr Aaron Frost – clinical psychologist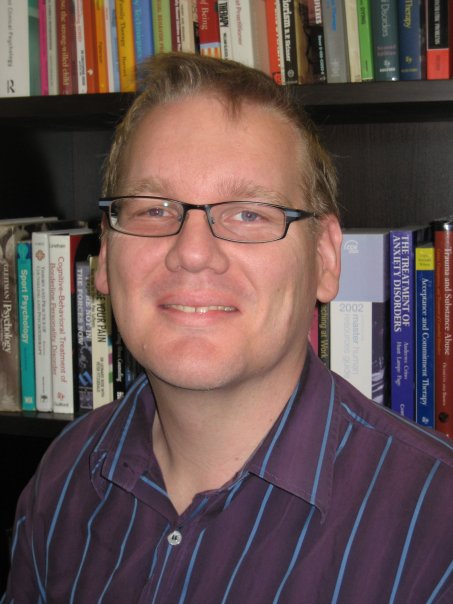 Dr Aaron Frost
Clinical Psychologist
PhD in Clinical Psychology
AHPRA Accredited Supervisor
Associate: International Centre for Clinical Excellent
About
With over 15 years' experience, Dr Aaron Frost is a highly skilled Clinical Psychologist who provides a range of services for individuals, the corporate and public sector as well as to other psychologists.
His background includes a PhD examining the causes of the more severe forms of behavioural disorders in children, research into effective health-service delivery, as well as a successful long-term private practice.
After completing his PhD, Aaron worked at the Royal Brisbane and Women's Hospital (RBWH).  His primary role was working alongside the executive team to develop systems for improved patient care and to evaluate these systems to ensure they met the highest standard of scientific scrutiny.
During this time, Aaron was involved in the development of;
Australia's first Clinical Pathway for mental health
Implementation of a DBT program
Evaluation of dosage strategies for ECT
Real world evaluation of new generation antipsychotics
Psychiatric Emergency Centre development and evaluation
A GP-Psychiatry opinion one off consultancy service
Integration of multiple legacy databases for modern data interrogation
Alongside these real-world evaluation trials Aaron was also co-ordinating a national effort to evaluate the effectiveness of early psychosis interventions.  The Clinical Practice Improvement Network for Early Psychosis (CPIN-EP) was developed with Professor Stan Catts, Professor Brian O'Toole and Professor Vaughan Carr, and was a world first attempt to capture a large enough sample of first episode psychosis patients to be able to genuinely discover what aspects of treatment improved their outcomes.
Throughout all of this, Aaron developed a profound respect for the fact that best practice interventions that work in academic settings do not always work in the real world.  While clinicians must be guided by research, it is critical that they evaluate their own work to ensure that they are providing the best standard of care possible for their clients.
Aaron took this lesson with him into clinical work and throughout his private practice career  has been a front-runner in the use of 'practice based evidence' principles.  He has been gathering routine outcome data on all of his clients for almost 10 years, and has been using this data to guide client care, as well as identifying areas of improvement for himself as a clinician.
This combination of scientific acumen, real world outcome evaluation and data based clinical practice gives Aaron a fairly unique perspective on a range of problems within the healthcare sector. Aaron has been consulting for a number of organisations in recent years, helping to bring his specific skill set to the problems faced in an increasingly cost sensitive and contestable environment.
2018 Training Schedule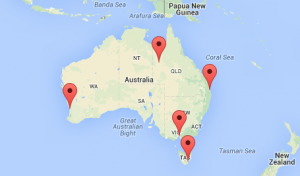 Discover Aaron's training schedule, sessions and locations throughout Australia.